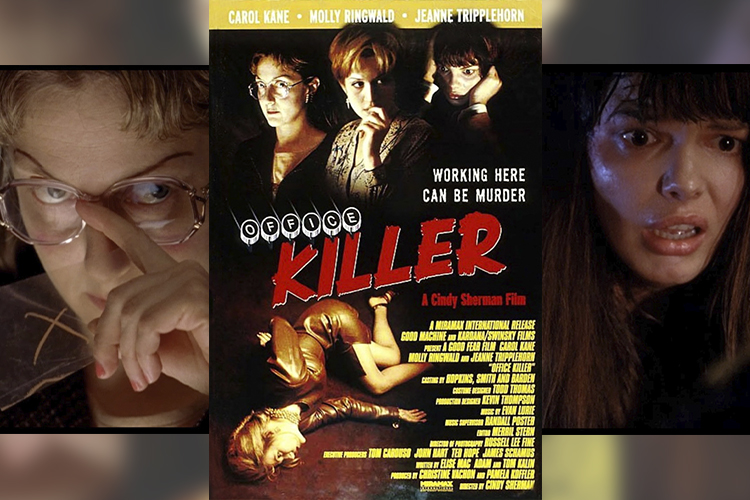 April 10, 2023

Cindy Sherman's Office Killer (1997): FREE Film screening at Hallwalls this Thursday

This Thursday, April 13th, please join us at Hallwalls for a FREE screening of Cindy Sherman's 1997 directorial debut film, Office Killer. 

Starring Carol Kane, Molly Ringwald, Barbara Sukowa, & Jeanne Tripplehorn, with Michael Imperioli (Goodfellas, The Sopranos, The White Lotus)

Twenty years after moving from Buffalo to NYC in 1977, world-renowned artist Cindy Sherman made her feature-film directorial debut with this campy commentary on the conventions of the horror film and the horror of corporate life in the '90s. A meek and mousy copyeditor (Kane) goes on a bizarre killing spree when her job at Constant Consumer magazine is downsized. Produced by Christine Vachon; written by Tom Kalin and Elise MacAdam, with additional dialogue by Todd Haynes; music by Evan Lurie, brother and bandmate of John.

For more information on the film and on the screening this Thursday, click the link here to Hallwalls' website!

CEPA Gallery will also be open during our regular gallery hours from 4pm-7pm on Thursday, so if you haven't already, be sure to check out A CINDY SHERMAN RETROSPECTIVE: WORKS FROM THE GERALD MEAD COLLECTION – MYTHOLOGIES OF IDENTITY.